Anti Bullying Quotes & Sayings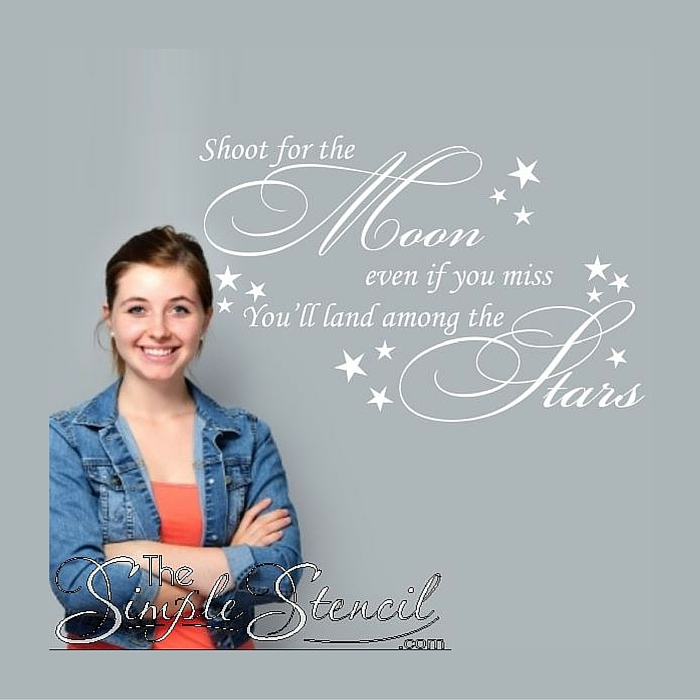 October is National Bullying Prevention Awareness Month. Because a number of us here at The Simple Stencil have children as well as friends and family who are teachers, bullying is a subject we discuss on a regular basis.
While most anti-bullying messages, articles, and news stories involve children, adults can face this pressure, too. No matter the age, those who are bullied can feel alone and powerless. Sometimes they feel hopeless because they don't know how to ask for help and don't think the bullying will ever stop. Our hearts go out to those experiencing this form of cruelty.
Less bullies, more kind words
Since we're always looking for ways to help make the world be a better place – one vinyl decal at a time, of course, we put together a collection of our favorite "anti-bullying wall & window quotes".
See, we wholeheartedly believe in the power of words. Every time we send out an inspirational, motivational, and confidence building quotes to one of our beautiful customers, we hope the sayings will make someone's day brighter, lift their spirit higher, and help them stand a little stronger!
So, what message do you want to send? How can you help to create a place of safety, solace, and healing?
Using Simple Stencil vinyl lettering, you can create messages to raise awareness or even identify a space to be a "No Bullying Zone".
Show support by installing a vinyl quote on your car window. The ideas really are endless because Simple Stencil vinyl lettering easily installs on just about any smooth surface and comes off in a snap, leaving no damage whatsoever.
The following anti-bullying quotes would be perfect for schools, churches, community centers, doctor's offices, and any place people gather.
Remember, if you're being bullied, or know someone who is, speak up. Get help. And, above all, remember you are not alone. For more information, take a look at the comprehensive Stop Bullying Website.
More Anti-Bullying Quotes