Nursery wall decals that make all the sleepless nights worth it
There is little else in life that can rival the pure joy family and friends feel when they find out someone they care for is expecting. Countless hours are spent talking about name choices, betting on what gender the bundle of joy is and what theme the nursery decor should be.
It's all so exciting!
And then the sleepless nights start.
When you're zombiefied and totally stressed at 3AM because little Johnny or Susie just won't go back to sleep, vinyl wall decals can help make it alllll better.
Stay with us on this. It's actually kind of scientific.
When working moms and dads spend night after night with no sleep, anxiety can really ramp up. By adorning the walls of your baby's nursery with vinyl word art, you will have created a focal point upon which you can meditate. Since there are any number of studies which prove meditation has positive effects on the mind, body and spirit, centering on the wall words can slow your heart rate and relax you. In turn, your baby can relax and get to sleep much faster.
Even if you aren't the "meditating kind" think of concentrating on wall words as a "focus exercise". Let's say, for instance, you have the following vinyl lettering in the nursery.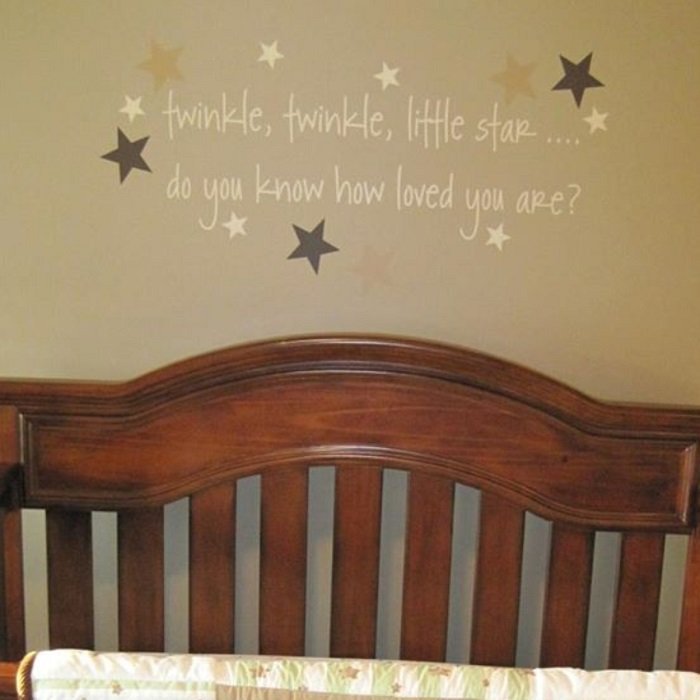 By thinking about the deeper meaning of the quote or saying and dreaming about how positively those words will impact your child's life you've taken your attention away from how tired you are or how you won't be 100% for that morning meeting at the job. Your breathing slows, you might even notice a smile forming on your face and, all of a sudden, the little one is in a peaceful slumber.
Baby Nursery Wall Decal Ideas
Here are some of our favorite wall lettering for the nursery. The Simple Stencil has hundreds of premade vinyl stickers to choose from. Plus, in our one-of-a-kind design center you can create just about anything you can dream up!
Let us help you make your baby's nursery a place of wonder and peace!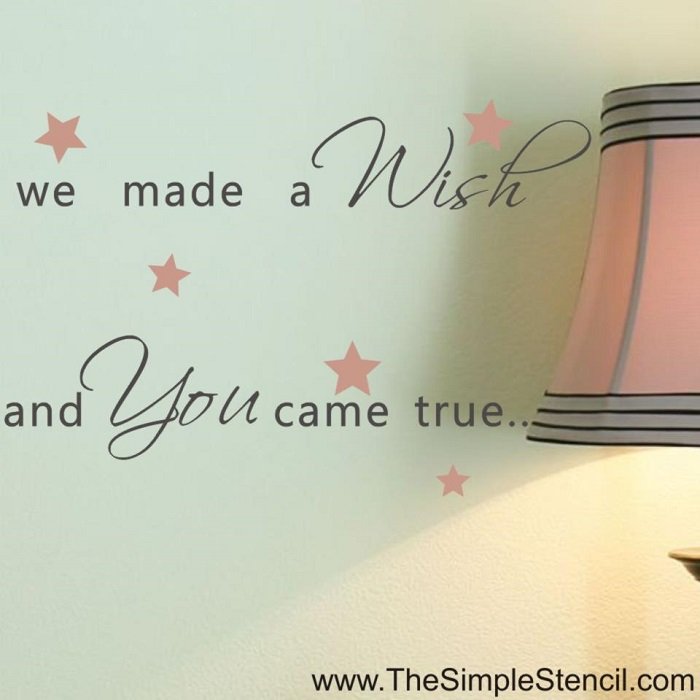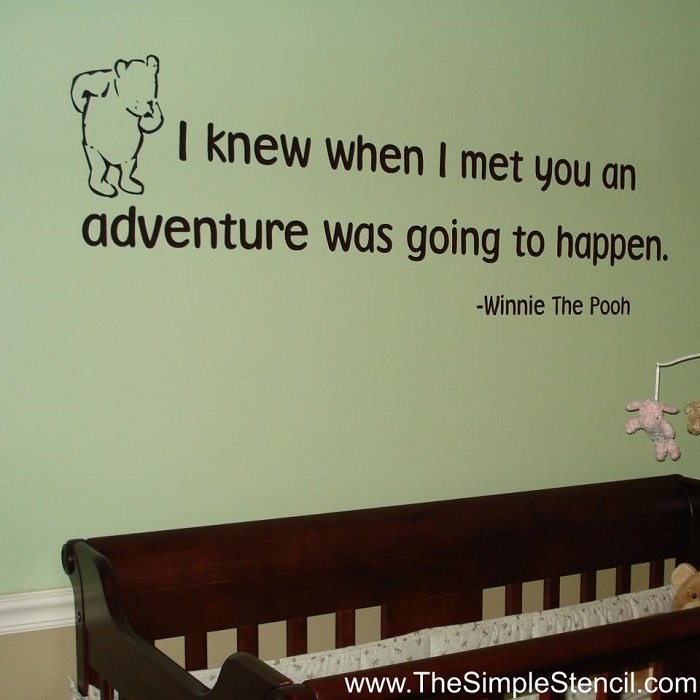 Good Night…