Beautiful Christian wall decals for Mother's Day
Is your mom a woman of God? Has her guidance, love and protection made all the difference in your life? If so, we have a unique Mother's Day gift idea for you!
Now, Mother's Day is a busy time for The Simple Stencil. Crafters and decorators love using our vinyl tranfers to create all kinds of wonderful Mother's Day gifts. While we're certain your mom would appreciate any gift, especially one you hand crafted just for her, what mothers love more than anything is time spent with their children. Once we grow up and have families of our own, there just always seems to be less and less time in a day.
Before Mother's Day, take mom to lunch and spend the afternoon making memories together. Get out the family bible and find a few psalms or scriptures that you both love. Then, after your visit, choose the bible quotes or sayings you want to use on mom's gift and let us help you choose the perfect fonts and colors.
Imagine your mom's delight when she opens her present and finds a mirror, tile or glass block with a psalm or scripture on it. We bet she will immediately recognize it as the bible saying you both expressed love for when spending time together and it will make her gift much more meaningful. Lead her outside to her car and show her the lettering you've already installed on her window!
The word of God is powerful beyond measure and there are hundreds, if not thousands, of Christian quotes that would make stunning Mother's Day gifts.
Here are some of our top sellers: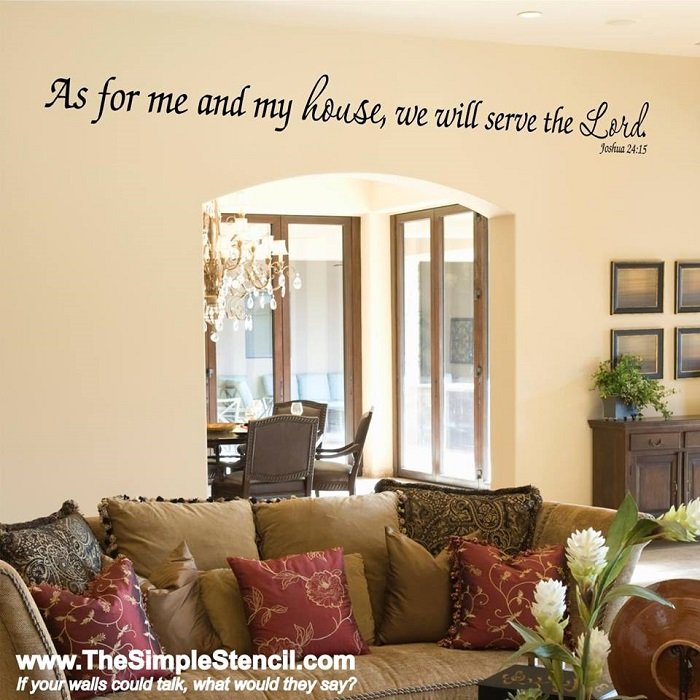 Happy Mother's Day!