Toes in the sand, Christmas decals on the walls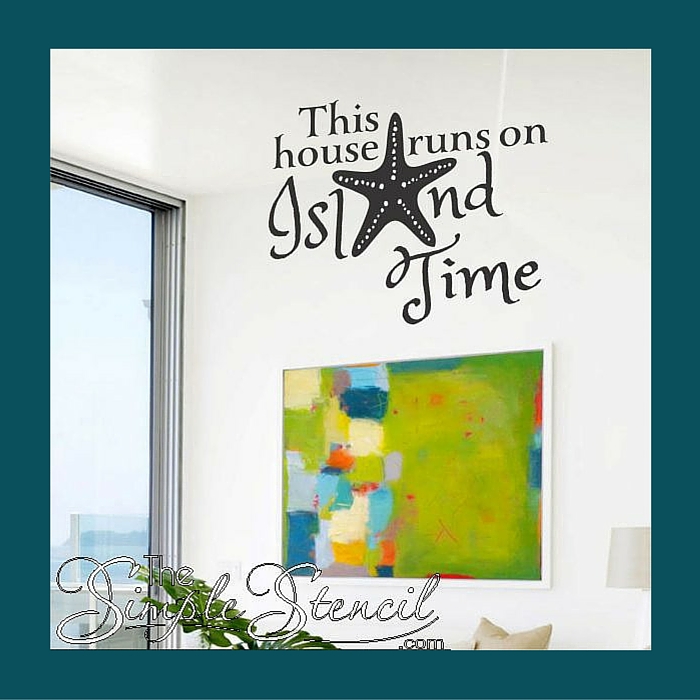 It's only October and we at the Simple Stencil are already swamped with Christmas orders – for which we are truly grateful!
We've been in business since 2004 and each year just keeps getting better thanks to our wonderful and loyal customers. We thank you and look forward to helping you create the perfect wall art for many years to come!
Christmas tree wall decals and hundreds of other Christmas wall stickers are whirring through our machines and being whisked away by the postman!
It's jingle all the way, baby!
And it's only going to get busier from here.
So, we're already dreaming blue water and green margaritas – with a hot pink umbrella!
Maybe it's because we're native Floridians but Christmas to us is all about the beach.
If you're spending Christmas at the beach this year, add some holiday cheer with our new line of beach and island themed vinyl wall decals!
We're calling this new line, "Mistletoes in the Sand™"!
Spruce up your Christmas vacation getaway by adding some vinyl wall art. Simple Stencil wall decals are so easy to install, you'll have the new lettering and embellishments up before anyone's caught the first fish!
Since it will be Christmas time, we recommend a design that includes a starfish. 😉
Whether your beach theme is shells, sailboats, mermaids, or any nautical related icon, The Simple Stencil can help you create beautiful vinyl wall art that will make a statement.
Below are a few more ideas to get you started…
For the more traditional Tommy Bahama kind of beach home: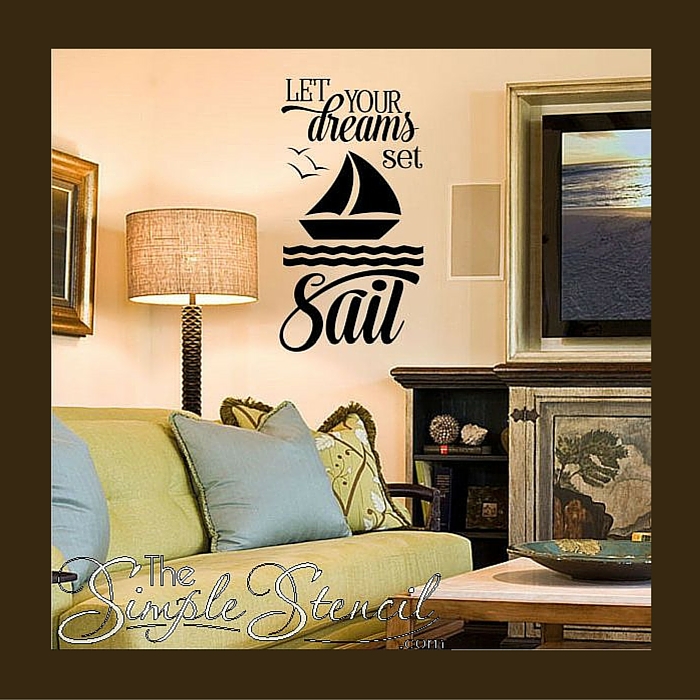 For the Celtic seafarer: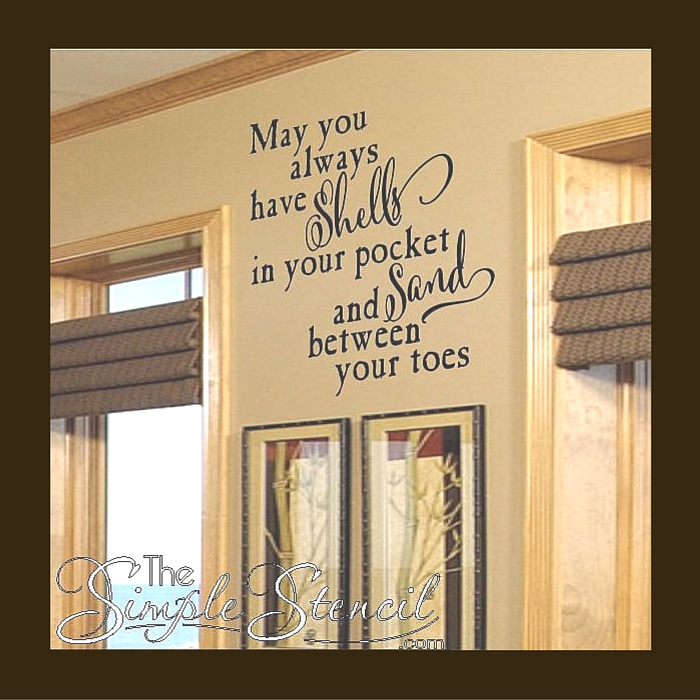 For all beach bums: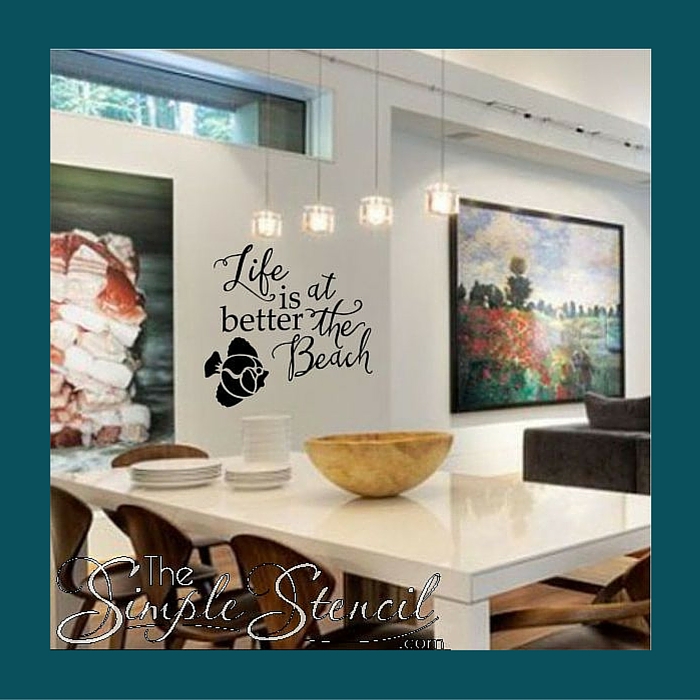 Need more island inspiration?
How about a verse from one of our favorite Christmas songs – by Jimmy Buffett of course!
How'd ya like to stay up late, like the islanders do?
Wait for Santa to sail in with your presents in a canoe.
If you ever spend Christmas on Christmas Island
You will never stray for everyday
Your Christmas dreams come true.
Mele Kalikimaka – The Simple Stencil!