Keep the memories of the beach house part of your daily life by using vinyl wall art.
Do you have great memories of visits to the beach house? We will never forget that blue beach house which is only one block away from the Atlantic Ocean. It had an outdoor shower to wash the sand off and is almost what the children talk about first when they mention their vacation.
The memories are treasured forever. Some of our special moments were getting to watch the children see the ocean for the first time.  Also, we got to see the wonderment in their eyes and their minds being filled with curiosity.Our hearts were full as we created moments and memories to cherish a lifetime.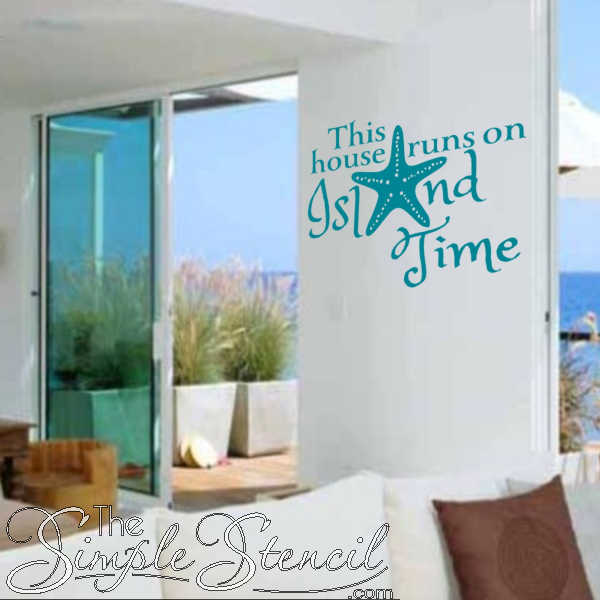 Beach house restaurant
Additionally, do you remember that favorite beach house restaurant? That's the place where we tried lobster for the first time. It seems like yesterday yet it's been decades ago.
Shelling
Finally, we can't forget, do you remember those early mornings when everyone anxiously jumped out of bed to go find sea shells? Consequently, some of the shelling adventures have resulted in beautiful keepsakes and handcrafted items which are prominently displayed in our home. Enhance the display by adding vinyl wall art to make those treasured keepsakes stand out even more.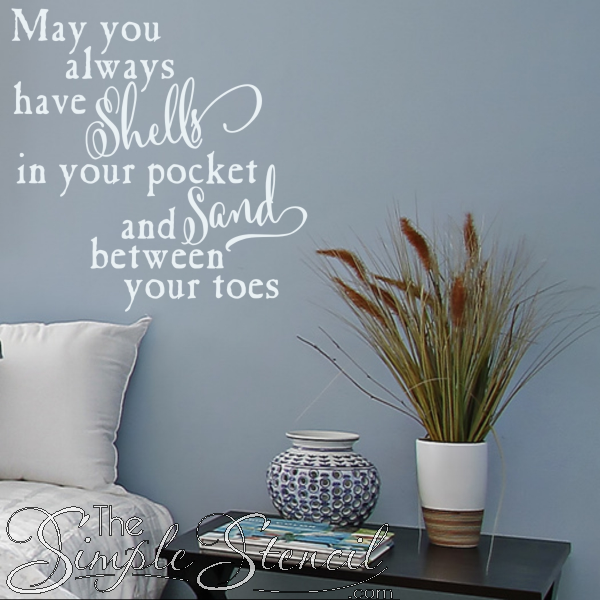 The locals
Some favorite memories are the late nights that we laughed too hard and stayed up way too late in the beach house. There are wonderful memories with parents, siblings, grandparents, uncles, aunts, and cousins. There are even fond memories when we met a few of the locals who taught how to catch a sand dollar and surf. Most of the locals realize how fortunate they are to wake up to the sound of crashing waves each morning.
Additionally, if you happen to be one of the helpful locals who get to enjoy your own beach house, visit our website at www.TheSimpleStencil.com to view our beach themed vinyl wall art. Simple Stencil customers enjoy wall decals which have word quotes, nautical symbols, and beach theme graphics. Also, Simple Stencil home decor decals will enhance the walls in your beach house and most of all, show everyone your love for life, the beach, sand, and your beach house.
Beach memories
Time spent at the beach is always a favorite and memorable vacation. The beach house is the perfect place for romantic getaways, family gatherings, and reunions. Also, there are many wedding proposals on the beach under a moonlit sky. Another popular thing to do is to go glamping at the beach hut.
The best thing about memories is getting to make them with the people that are most important in your life. You will have much fun when you spend time at the beach. There's absolutely nothing that compares to sharing time at the beach house with those you love the most with the wind in your face, sand between your toes and the wonderful sounds of spending time on the ocean.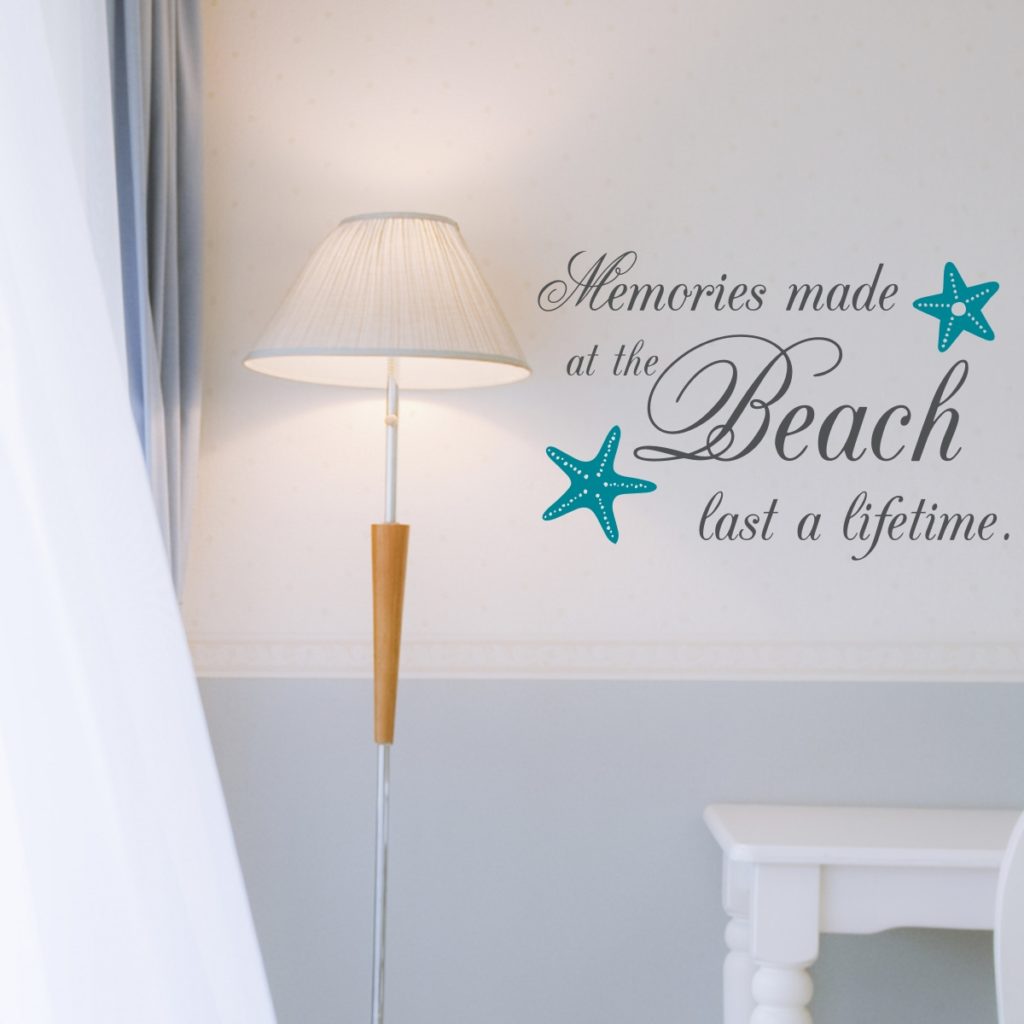 While you are at the beach house, enjoy making every memory and living life to the fullest. When you return home, keep the memories in your heart forever. Simple Stencil helps our customers bring reminders of those memories and fleeting moments into their homes with vinyl wall art.  It is perfect in the entry way. Also, it can provide a solution in a high traffic area where you are concerned about a frame being damaged. If you have a large area where you've been searching for the perfect home decor, vinyl wall art from www.TheSimpleStencil.com provides many customers with the answer.
Take a look at the variety of wall decals we have available to order at www.TheSimpleStencil.com. Our customers are transforming ordinary rooms into an extraordinarily special space to make them smile.
We provide vinyl wall art to capture those memories and to help our customers enjoy them year-round. If you're creating a beach theme or adding a subtle reminder of those special memories, consider searching our home decor decals on our website to find the perfect wall decals to fit your space. Most of all, it will make everyone happy as they walk past it and probably even step back to reminisce.