January 15th is Martin Luther King Jr.'s birthday. To honor and celebrate him, we have compiled our favorite Wall Decals by MLK.
MLK Wall Quotes inspire acceptance.
Dr. Martin Luther King Jr was a powerful and inspirational civil rights activist of the early 60s in America. MLK played an enormous role in the way we treat and accept each other, regardless of race or gender, which still is relevant today.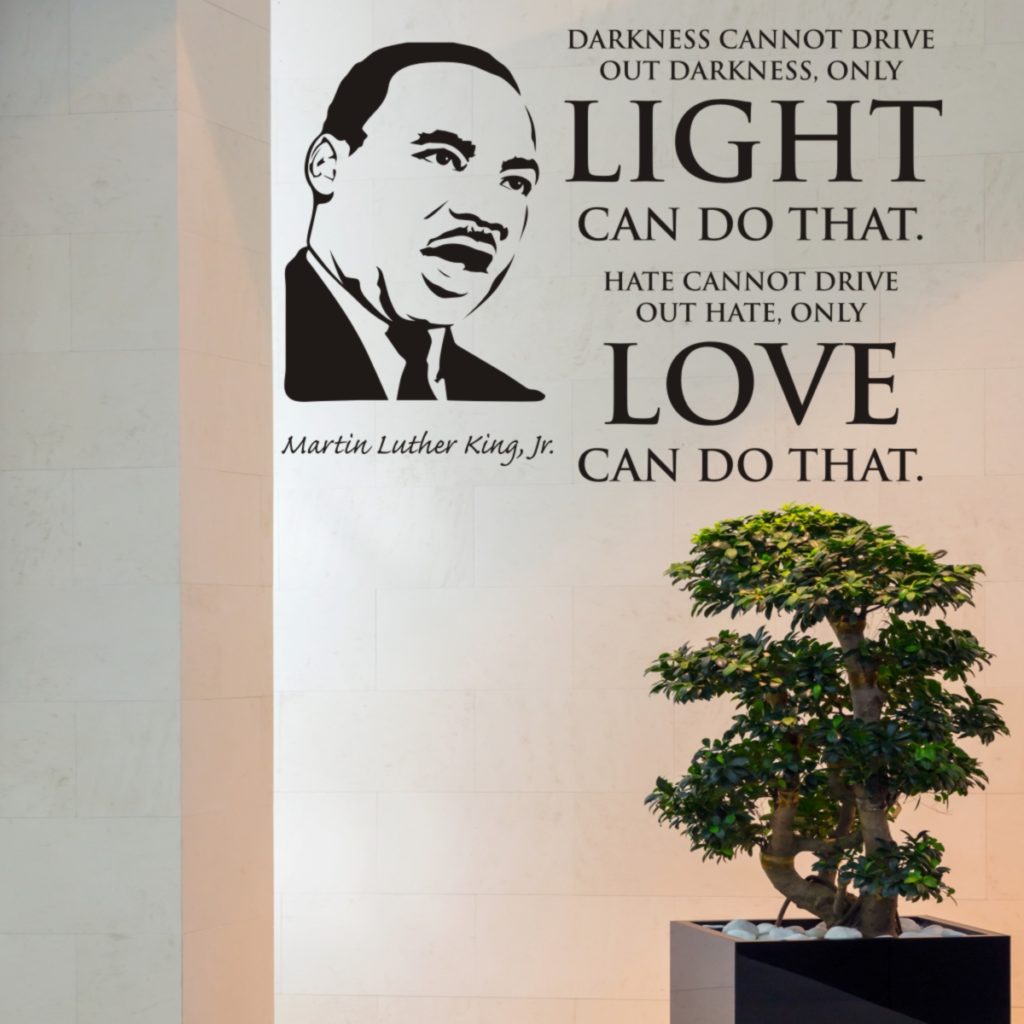 Dr. King is well known as an activist who effectively advocated for peace, love, and equality among all people. His work was especially prevalent in America during the civil rights movement. He was a man of high faith and moral code, whose words are still necessary today.
Martin Luther King, Jr. has often been compared to the likes of Mahatma Ghandi. This is due to the center of his speeches always advocating for peace. His passion to promote love and acceptance for all human beings helped lead him to be one of the most renounced public figures in American history.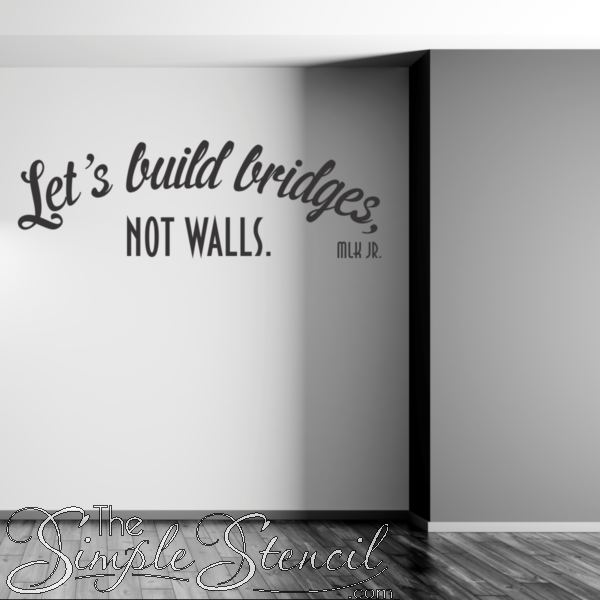 Dr. Martin Luther King Jr.'s impact on America has remained timeless. MLK's passion for the betterment of ourselves in order to effectively love one another was powerful. This simply is the reason that Martin Luther King Jr.'s message cannot die; because it is instilled in the hearts of so many.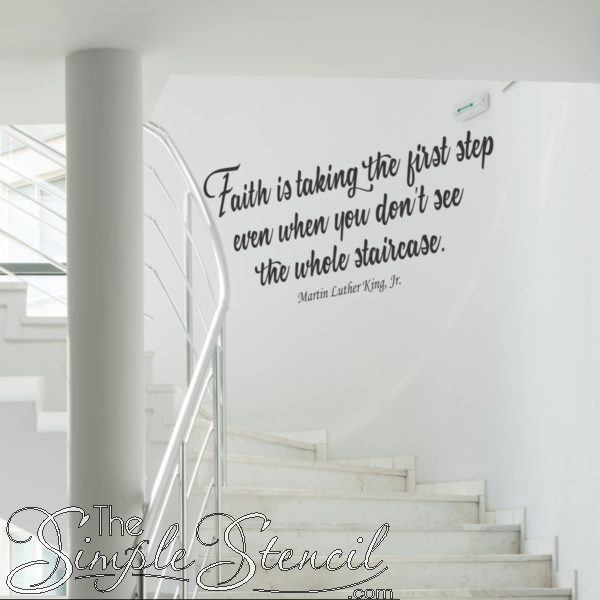 To honor his legacy, each year, Dr. Martin Luther King has been celebrated throughout America for over 50 years. MLK's powerful words and good deeds are reflected upon to motivate and inspire towards a more peaceful future for all of mankind.

Martin Luther King Jr. Wall Quotes Used in Schools
We have found that many schools and office environments like to use MLK quotes to inspire their students and workers. His poignant words inspire us all to live day to day with less fear and more acceptance of our fellow men.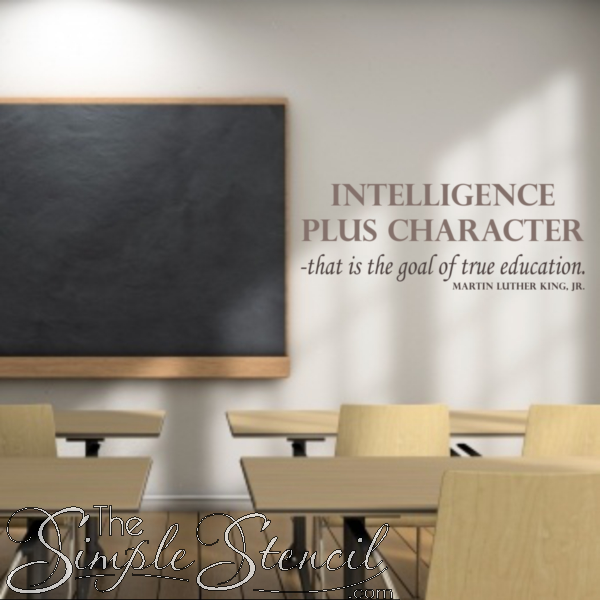 As the new year begins, we celebrate Dr. Martin Luther King Jr. Day with our favorite MLK wall quotes. We hope MLK's powerful messages made into wall decals will inspire day after day to support his powerful message and honorable way of living.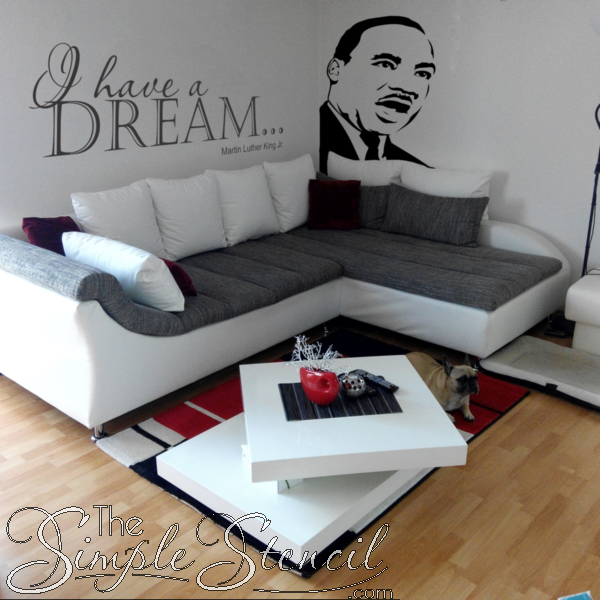 If you're looking for a creative way to use inspirational words in your home, school or office decor, you have found it. Simple Stencils Wall Decals have the best quotes to inspire and savor on your walls day after day. We have famous quotes from inspiring celebrities, activists, and poets, musicians, presidents, and more! You may even want to design your own favorite quote in our easy to use Online Design Center that motivates the best parts of your life (and love!) forever.