Wedding car decorations with Vinyl Decals
Weddings.
They conjure up fantastic imagery of beautiful brides, dashing grooms and celebrations to be remembered forever.
So, when the wedding and reception are over and the newlyweds are set to embark on their new life together make sure the wedding car decorations are as beautiful as everything else on their special day!
Simple Stencil vinyl decals, embellishments and lettering are incredibly easy to apply and remove. They adhere to most smooth surfaces and won't cause damage when removed so they're a clever choice for the "just married car decorations"!
Here at The Simple Stencil we L.O.V.E. to help create anything that has to do with wedding decor so if the ceremony has a particular theme we will work with you to craft the vinyl art transfer to match.
Need specific colors and fonts? Want to use a famous quote or is there a saying that's particularly special for the bride and groom? We've got you covered!
Whether the wedding is upscale and elegant, casual on the beach, medieval themed, animal themed, luau themed – you name it and we can create wedding car decorations that will stand out and turn heads!
More wedding car decoration ideas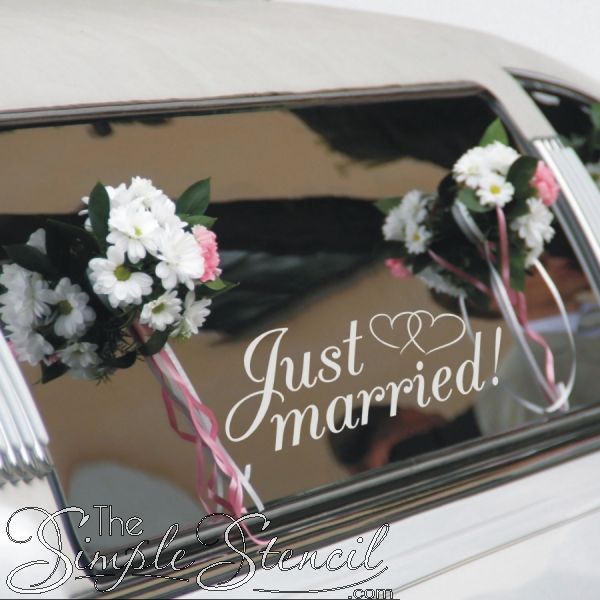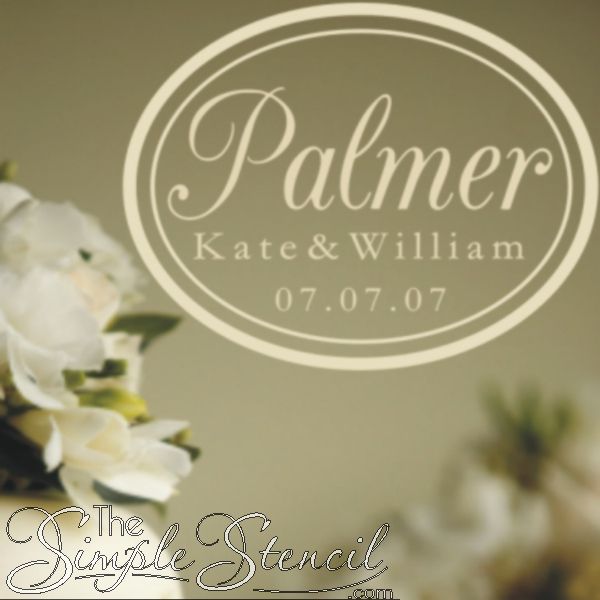 "May you live happily ever after" – The Simple Stencil!