Enchanting princess wall decals for birthdays, bedrooms, & baby showers!
The other day during a company meeting, we were asked to put our thinking caps on and a couple of us donned tiaras. That, of course, turned into a debate about what a "real" princess is.
The conclusion?
A woman can be a princess any time she so chooses. This is now an official law of The Simple Stencil lands and has been decreed in all 4 corners of it. Well, all 4 corners of our office anyway. 😉
But, really. Is there a time when princess decals & stickers aren't appropriate?
Of course not!
It was the great Hans Christian Anderson who quoted, "Life itself is a most wonderful fairytale" and we believe him!
Further, Simple Stencil princess and fairytale vinyl wall decals are magic!
They install faster than your Fairy Godmother can say, "bibbidi-bobbidi-boo"! And, because our wall lettering and embellishments won't harm paint or other surfaces the transfer designs can be changed out year after year and event after event!
Below are just a few princess-themed ideas that will help you become the most celebrated decorator, birthday party giver, baby shower thrower, or wedding planner in the entire kingdom!
Princess wall decals for a girl's bedroom and bathroom
This is one of our favorite vinyl wall quotes for a princess bedroom!
Maybe we've seen The Princess Bride one too many times but we stand firm in our conviction that all the best stories start out with, "Once upon a time…".
Plus, we really love the embellishment around the "O"!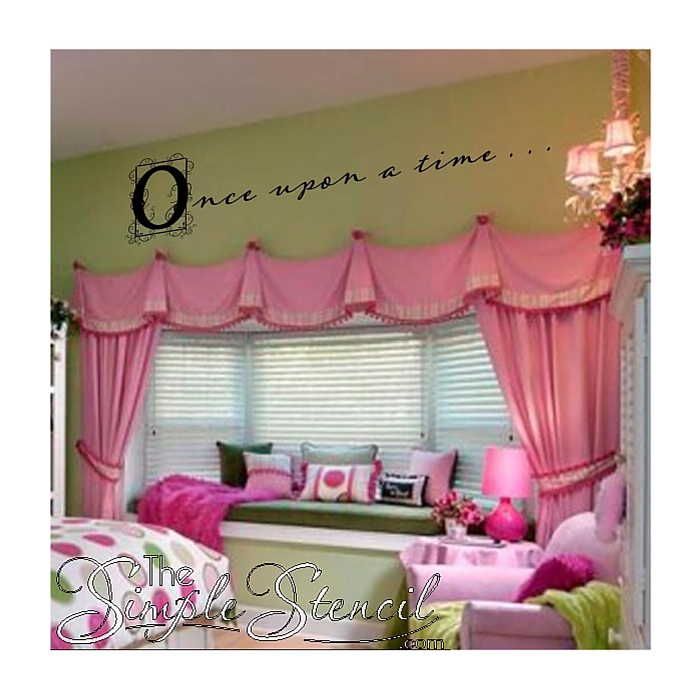 Do you have a daughter who is already showing signs of being creative and artsy? Celebrate her gifts with this vinyl wall quote!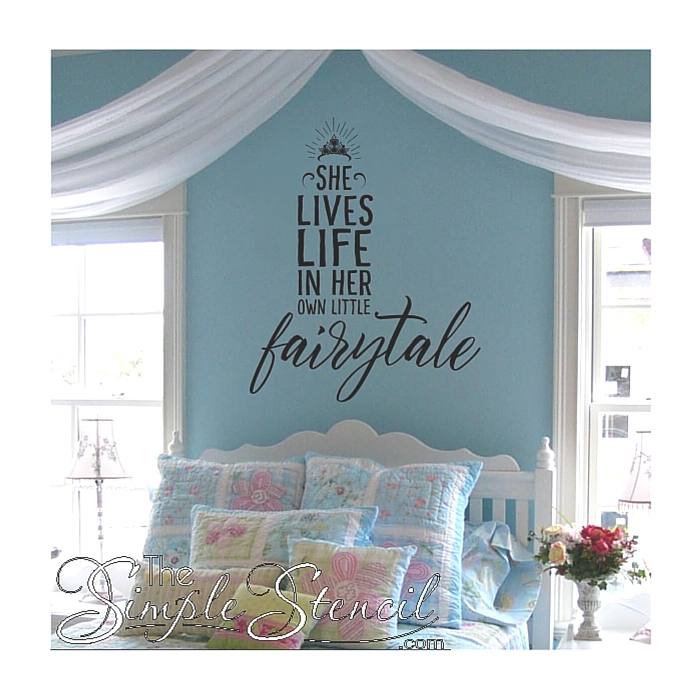 Princess wall decals for a wedding
While there are many beautiful fairytale quotes, "And they lived happily ever after" is the icing on top of the royal wedding cake.
And, as you'll see from the photo below, this vinyl wall quote would look fantastic in a master bedroom as well so the "princess" or "fairytale" theme can transfer from the wedding to the bride and groom's home!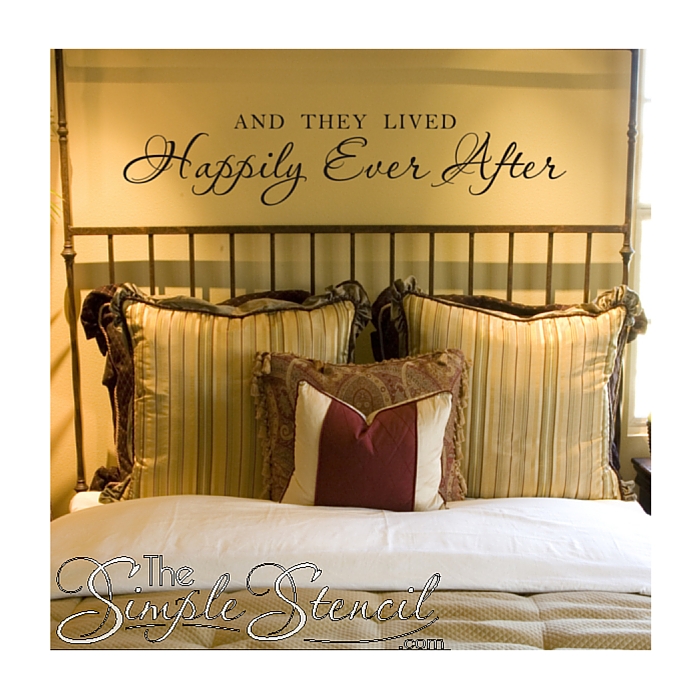 Princess wall decals for a nursery or baby shower
In as far as we know, all baby girls are princesses. If you're throwing a baby shower or attending one as a guest, this "When you wish upon a star" Disney wall decal will certainly be a hit.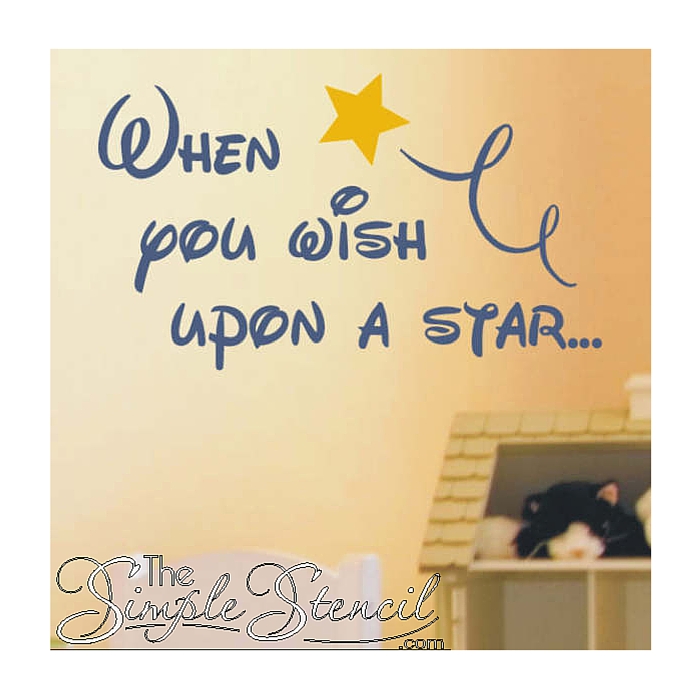 The princess wall decals above are only a small sampling of what we have in stock here at The Simple Stencil.
Also, we can wave our magic wands and create just about anything you can dream so contact us and let us help you design the perfect princess vinyl wall decal for your space or event!
The End