5 new family wall decal designs
Though our favorite room in any home is whichever one contains the candy bowl, we are especially fond of the family room.
Why?
There's just no other way to say it. We love families! We can never get enough of the stories folks share when calling in or writing to order their custom wall and window decals – particularly for the family room. Some stories make us laugh, others make us tear up but all of them touch our hearts.
We've heard about the birth of quintuplets, death of a Navy Captain, and a bird with a better vocabulary than we have! Most importantly, no matter the age, spiritual paradigm, or ethnicity families share the most important bond of all – love. This is never more apparent to us than when we are helping someone choose just the perfect font and color for their vinyl transfer.
The Simple Stencil thanks our loyal customers for including us in your special moments. For just a little while, it allows us to be part of your family and for that we are always grateful.
Custom Removable Family Wall Decals for Your Tribe
What saying or quote is meaningful for your family? Are there several? Then you're in luck!
Simple Stencils are easily installed and super safe to remove as they do not damage walls or paint. So as family interests change, so can your vinyl wall art!
Below are some of our newest family wall decals. Be sure to contact us with any questions and to place your order today!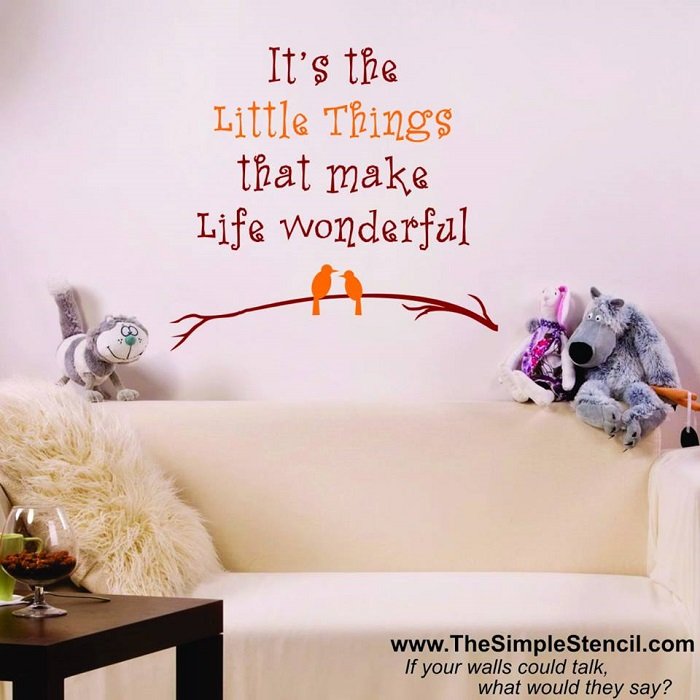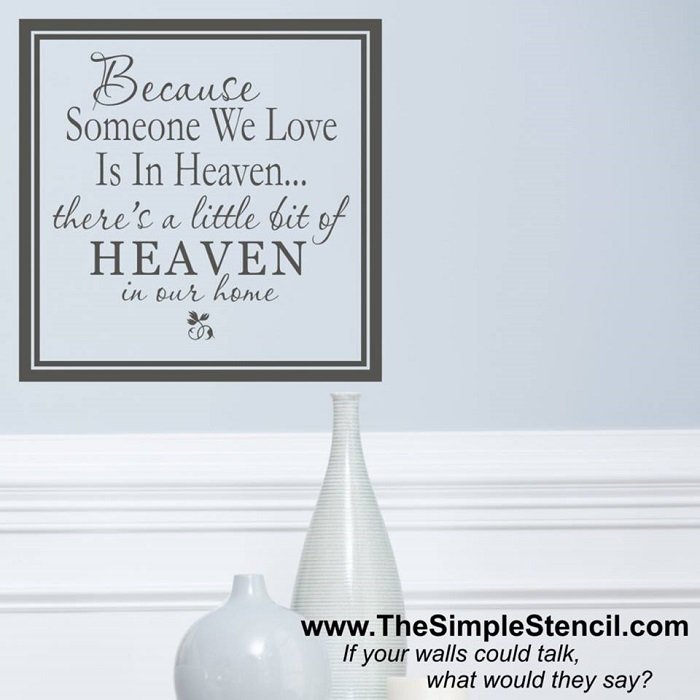 From one of our fabulous customers…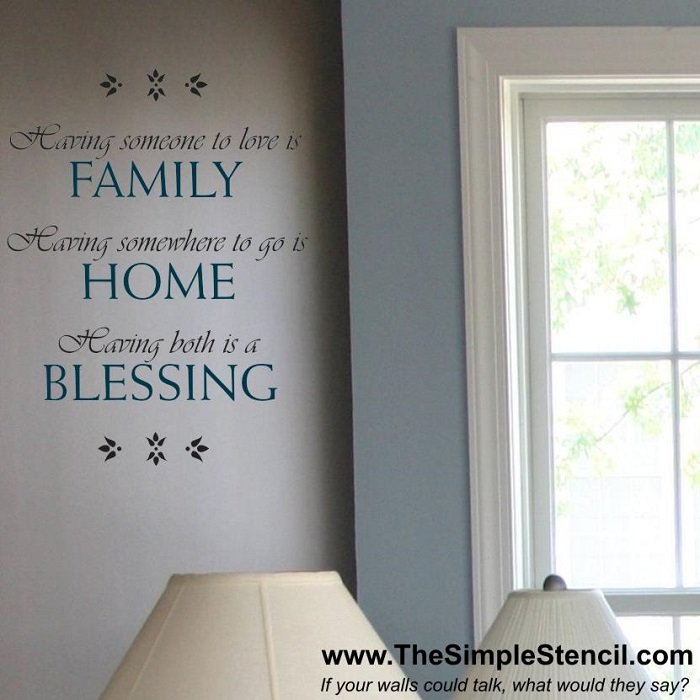 A monogram can add an upscale look and shows family unity and strength.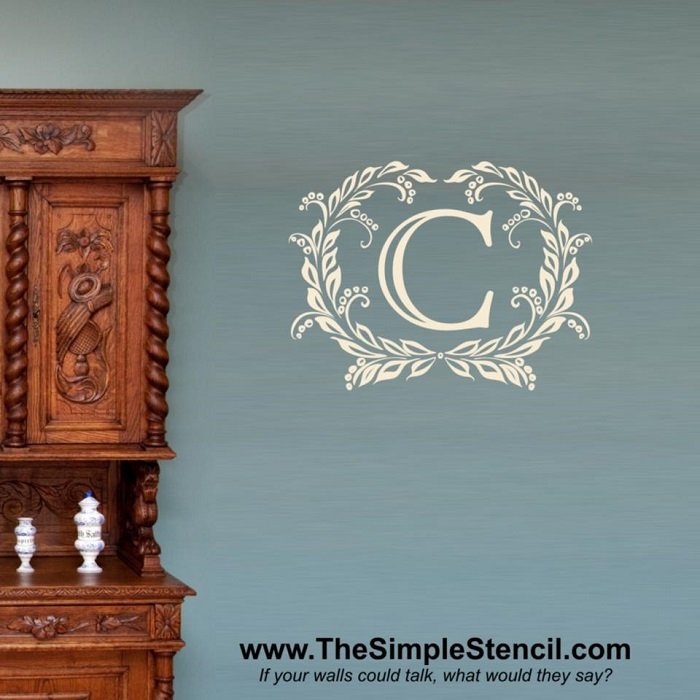 "Bless your family and your home." – The Simple Stencil