Thanksgiving crafts with vinyl lettering transfers
Each year there's a specific moment we look forward to with great anticipation. You know that day in September when you walk outside, the air is tinged with a crisp coolness and you just "know" fall has arrived? Yup. That's the moment!
Whether referred to as fall or autumn this glorious season brings us the opportunity to see Mother Nature paint the world in delicious colors and plan for family holiday gatherings. Fall is also the crafter's favorite time of the year!
As the weather turns colder what's cozier than wearing comfy sweats, having a cup of hot cocoa at the ready and being surrounded by Simple Stencils?
Oh. Wait. Marshmallows in the cocoa is better!
Even glue, glitter and rhinestones can't hold a candle to vinyl decals, lettering and embellishments! And we're big fans of these craft items. After all, we believe one should leave a bit of sparkle everywhere they go!
But the biggest reason we at The Simple Stencil love autumn is because of Thanksgiving. No matter the origins of the American holiday of Thanksgiving, autumn is the perfect time to embrace an "attitude of gratitude".
So, grab your pumpkin, well, anything and let's get started making those Thanksgiving crafts!
Craft ideas for Thanksgiving
With Simple Stencil precision die-cut vinyl words and stickers, you can create a fall fiesta of crafts! Having family over? Make personalized gifts for your loved ones to take home (along with their full tummies)!
Use our custom vinyl letters and embellishments to express your gratitude during the autumn season and all year long!
We say personalized pumpkins are not passé! Use the idea below and embellish your pumpkins with glitter, ribbon, cinnamon sticks, etc.! Family and guests will love them the whole Fall Season long!
Fill individual glass canisters with treats everyone will love!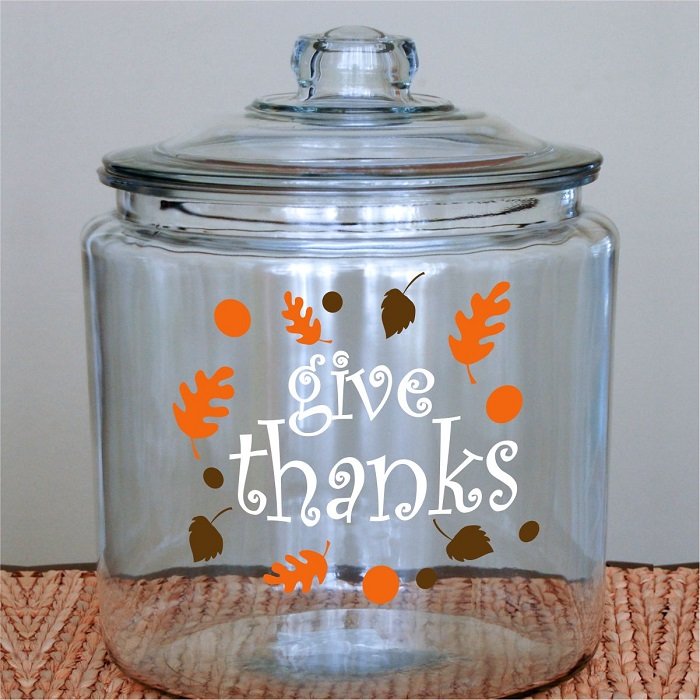 We LOVE this idea! Buy a set of vintage plates and personalize them with vinyl lettering. Then, each gift each person a plate!
In recent years, a new twist on decorating for fall and Thanksgiving has been to go for a black and white theme. The plate below is super vintage and fits in fabulously with this idea!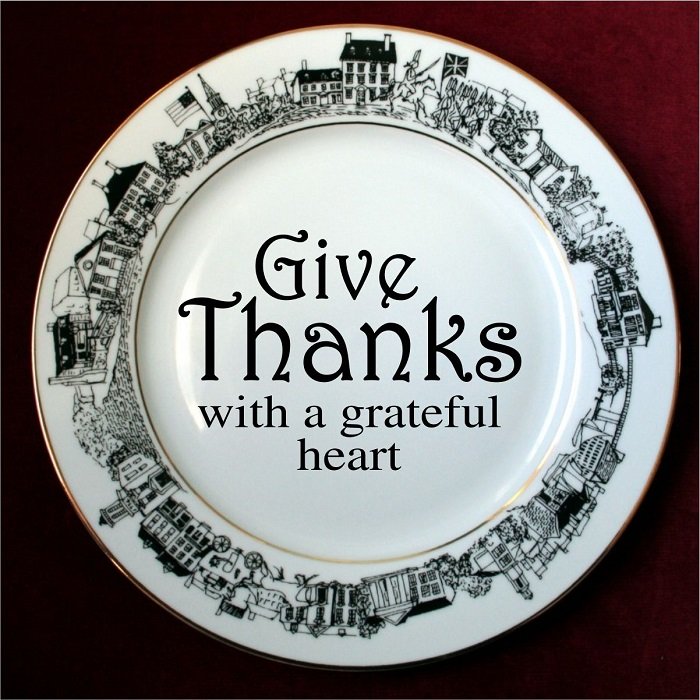 Happy Thanksgiving! – The Simple Stencil!