Grateful living is a wonderful way to live. However to live with a grateful heart, day in and day out, isn't the easiest thing to do in today's society. We truly believe the messages of gratitude below,  can help you find more moments of grateful living in your life, however you use them.  We feel that gratitude is a powerful expression of love that can perform miracles. Whether it's the gratitude held within our hearts, spoken with our lips or displayed beautifully on our walls, it has the power to provoke profound change.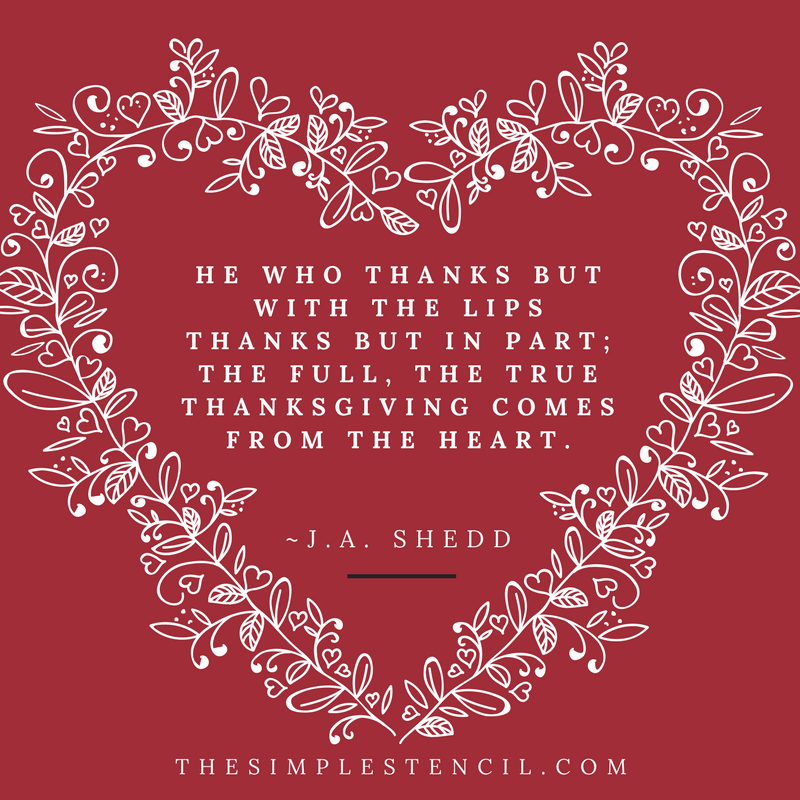 There are numerous benefits associated with being grateful. In fact, gratitude has been linked to increased levels of happiness and life satisfaction! Giving thanks is one of the most powerful ways we can increase our well-being to create a happier more abundant life.
Reading gratitude quotes helps remind us of everything that we have to be grateful for, and it helps us appreciate all of the good that there is in life. It is also well known to help shift our focus from the things we lack, to the abundance that is already present in our lives.
A lucky bunch…
We are a lucky bunch at The Simple Stencil. Everyday we get the opportunity to work on beautiful wall phrases that customers have ordered. Or we may be designing a custom wall decal based on a customers request or simply coming up with new ideas. By having these words in front of us day in and day out has, time and time again, made our lives better. I feel it myself in my own life but I have seen it in others around me as well. I have seen new employees come to work here and within a few weeks their mind set is definitively more positive. I would love to take 1oo% credit for providing an amazing place to work that makes for happier employees. However,  I strongly feel it has as much, if not more, to do with being surrounded by positive sayings of meaning, and of course gratitude, day in and day out. Even the experts agree, check out this great article by Psychology Today  "Words Have Power".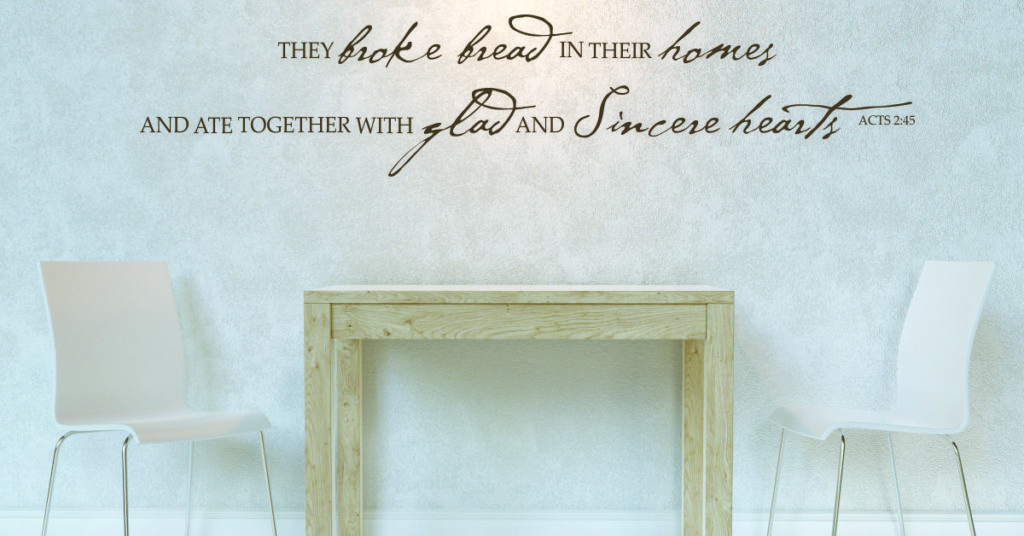 November, the season of grateful living…
November, is well known to be the season of thanksgiving, when our hearts should be full of gratitude and thankfulness. However it often gets clouded by the stress of holiday preparations, visiting family combined with normal everyday pressures. That's where we feel these words of gratitude come in handy. When things begin to get overwhelming, take a moment, breathe. Then try spending a few moments thinking of what you are grateful for. There is always a reason to be thankful…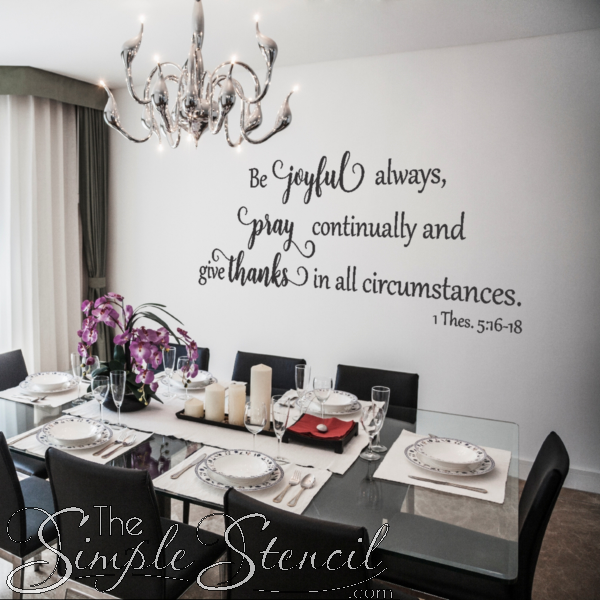 We have compiled some of our favorite gratitude quotes for the month of November and the Thanksgiving holiday season. We hope it will create an easy way for you to access these quotes whenever necessary. Book mark this page and read these quotes every morning. Why not write them on post it notes and stick around the house or in your pocket to find half way through the day. Or, if you really want to create a beautiful way to practice gratitude, design your favorite gratitude quote into a beautiful vinyl wall stencil. Placing a gratitude quote that inspires you somewhere in your home will add a great conversation piece! It will also remind you, when it is seen throughout the day, to hold gratitude in your heart more often. This time of year, the season of gratitude, your wall quote can also inspire your friends, neighbors and of course your family, to hold gratitude in their hearts too. And that's something to be grateful for!
Quotes for grateful living
Take a look… then click on any of the quotes below to be taken to The Simple Stencil website where you can design, preview and purchase these quotes to display with ease, beauty and style in the gathering areas of your home.
Beautiful words of gratitude help warm our hearts and home. If you have your own expression of gratitude that you would like designed into a beautiful Simple Stencil wall decal, contact us. Perhaps you prefer a canvas wall hanging (with a picture of your family or anything else you're thankful for), we can do that too. In fact, we welcome any idea you have, we would be *grateful* for the opportunity to custom design something just for you and your home. Contact us for a free sketch and price quote of your idea! You will be surprised how affordable such a beautiful customized product can be.  You can also design your own wall quotes online in our easy to use Online Design Center.
Simple Stencil Wall Quotes are a wonderful way to decorate during the Thanksgiving and Holiday season. Take a look at our full catalog of products designed just for grateful living.
We are especially grateful to be a leader in the vinyl wall decal industry for over 12 years. Grateful to have a job that satisfies our minds and our souls. However we are MOST grateful for having the opportunity to work with such amazing customers. Thank you!