Show your support with Patriotic wall art
The culture at The Simple Stencil is about as diverse as it gets. Worldwide music, food, architecture, beliefs, etc. are kind of our "thing". That said, we are an American owned company and grateful to live in the great USA. The Simple Stencil is proud to support those men and women who put themselves in harm's way so the rest of us don't have to make the choice to do so.
Around our office, new patriotic designs are always among the most enjoyable to make. As with all holiday vinyl lettering and decals our wonderful customers order, we love thinking about the extra beauty and energy vinyl wall words bring to the most any occasion.
Are you a military family or are you hosting a patriotic get-together? Here are a few red, white & blue craft and decor ideas to help you create the perfect environment for your family and friends!
4th of July Party
Having a Fourth of July BBQ? This God Bless American custom vinyl wall decal practically sings "Yankee Doodle Dandy"!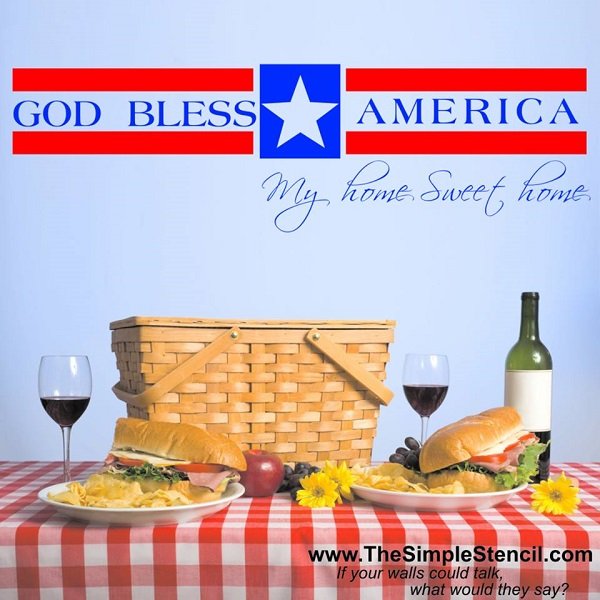 To honor a loved one in the military
It's always a double edged sword when someone you care for decides to join the military. Whether immediate family or friend we want to show our pride in their selflessness yet hide our fear for their safety.
We're especially fond of this vinyl wall design and think of it as a prayer for the safe return of all who serve.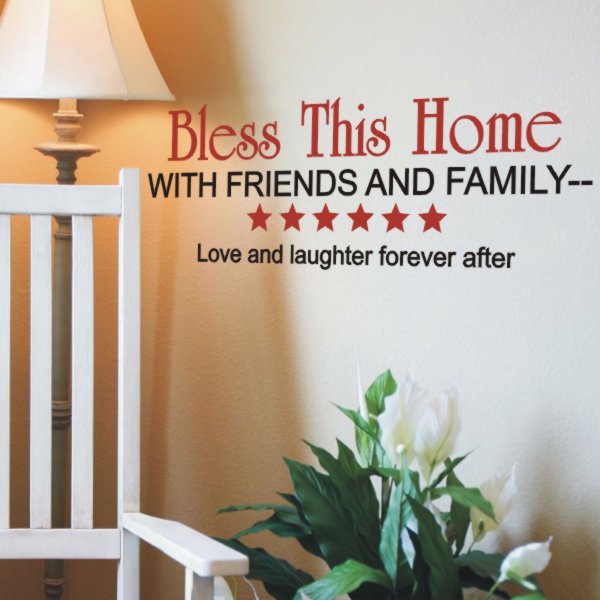 To all service personnel, The Simple Stencil salutes you!