Unique Christmas craft gift ideas using custom vinyl lettering
Are you one of those crafters who'll scream across 4 lanes of traffic when you spot one of the arts and crafts motherships – Michael's, JoAnn's, and Hobby Lobby? Do you start dreaming up new and unique Christmas craft ideas on December 26th? If so, we here at The Simple Stencil salute you and invite you to board our very own crafting vessel! We call her, 'The Vinylship Enterprise'.
Glitter and glue are groovy, but vinyl stencils and lettering can bring a whole new level of WOW to your next Christmas craft idea or project and truly make Christmas the most wonderful time of the year!
Whether you want to adorn a window, door, stairway, fireplace, wall, piece of glass, or a plate, using Simple Stencil vinyl letters and embellishments can convey your season's greetings perfectly. And, because Simple Stencil wall and window quotes are so easy to install as well as remove, you can change out the letters anytime you wish!
Throwing a funky shindig? We've got tons of awesome fonts and trendy colors for you to choose from. You and your guests will definitely have a merry little Christmas when you put vinyl letters like these on the wall above the buffet table, on individual glass plates you hand out as party gifts…the ideas are endless!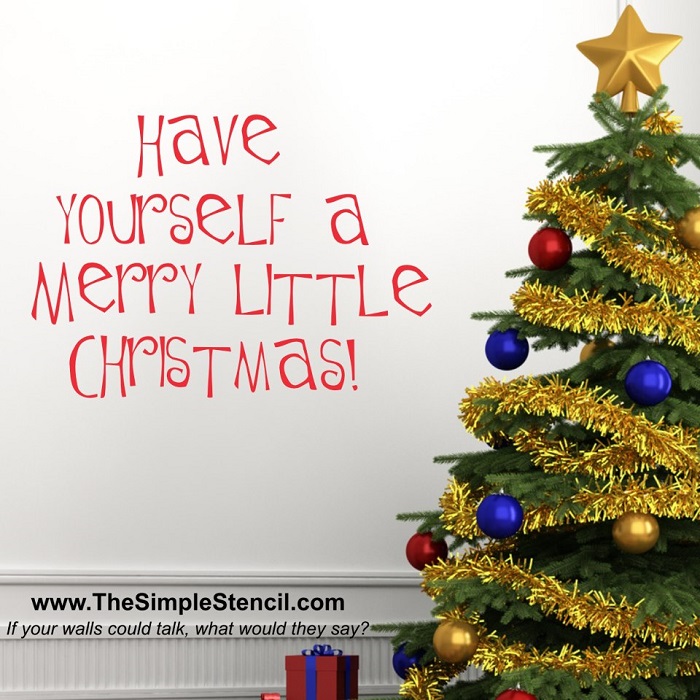 Imagine your children's eyes when they wake up, run to their stockings and find Santa makes Martha Stewart look like an amateur! Yes. Santa is a client of ours and is a very solid stencil installer. Besides, if he's too busy he has elves to help.
Here we've Santa used a line from the poem 'Twas the Night Before Christmas' (aka "A Visit from St. Nicholas") but you could use a bible quote or Christmas song lyric. Again, the sky's not even the limit!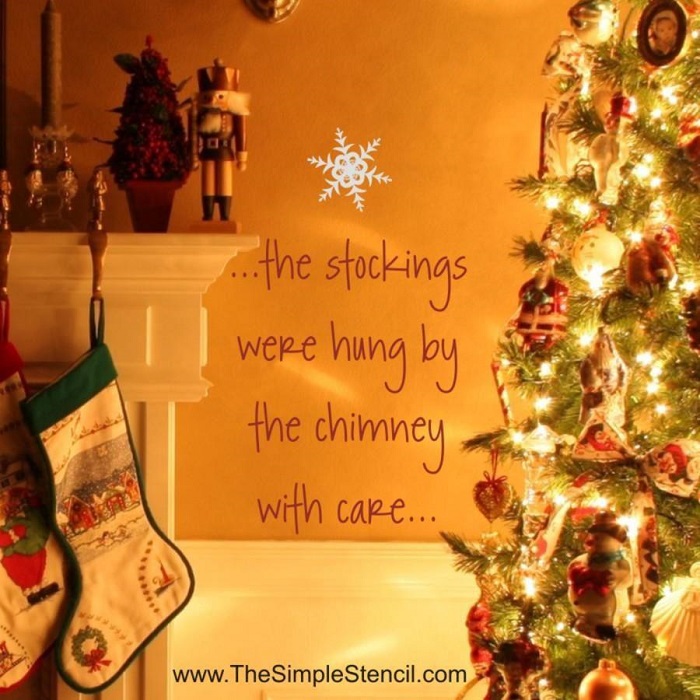 No matter what unique Christmas craft ideas are dancing with the sugar plums in your head, The Simple Stencil can help make the season of giving brighter, merrier, and craftier!
Visit our store and see the hundreds of vinyl lettering ideas for Christmas and your whole holiday season, then order your's today!
Happy Holidays & Season's Greetings! – The Simple Stencil!