Vinyl business signs that won't break the bank
Create memorable places and spaces in your business by installing unique, custom vinyl decals. Sure your products and services are top notch but make sure the aesthetics are, too. Personalize your business with affordable vinyl signs & lettering from The Simple Stencil!
Because The Simple Stencil is an independently owned small business, we know just how important every penny is. And because we love our surroundings to be beautiful to the beholders, we're really proud to offer other business owners many choices for decorating their walls & windows at prices that easily fit into the budget.
Let's face it, walls & windows are big! The price for art to cover these bare spaces can be insane. Plus, art is so subjective. But who can argue with the power of words?
Nobody!
Even if they did their argument is not valid. 😉
Vinyl Business Sign Ideas
At first we thought we were kind of weird for this one but then, one day at dinner, we asked some friends and found out they are just like us! We HAVE to go into the bathroom at almost every place we visit! We all agreed that a nicely appointed bathroom is a sign that the business insists on taking care of even the smallest details.
Don't miss the opportunity to show your customers that you go the extra mile.
Here's one of our favorites…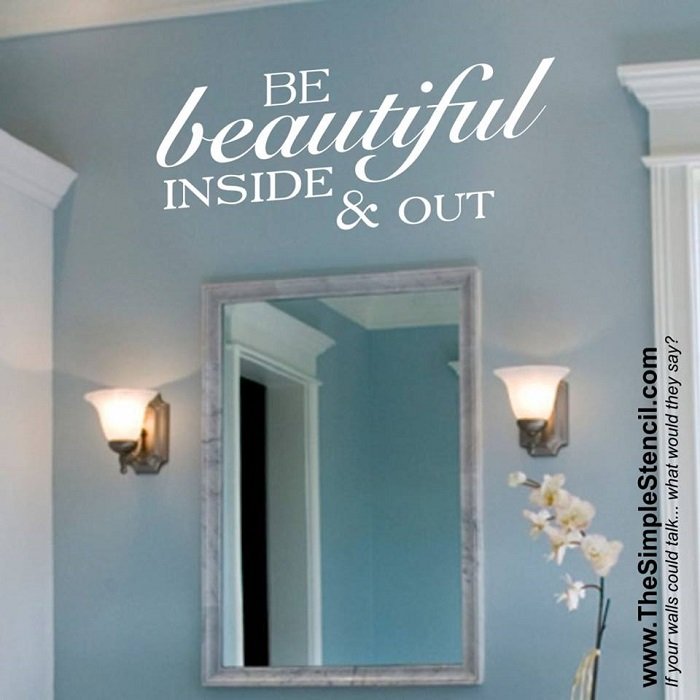 Add a touch of humor at the customer service desk…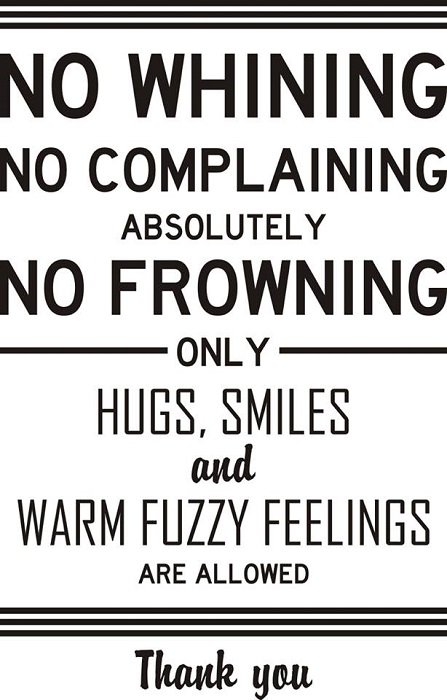 Inspiration for Waiting or Training Room…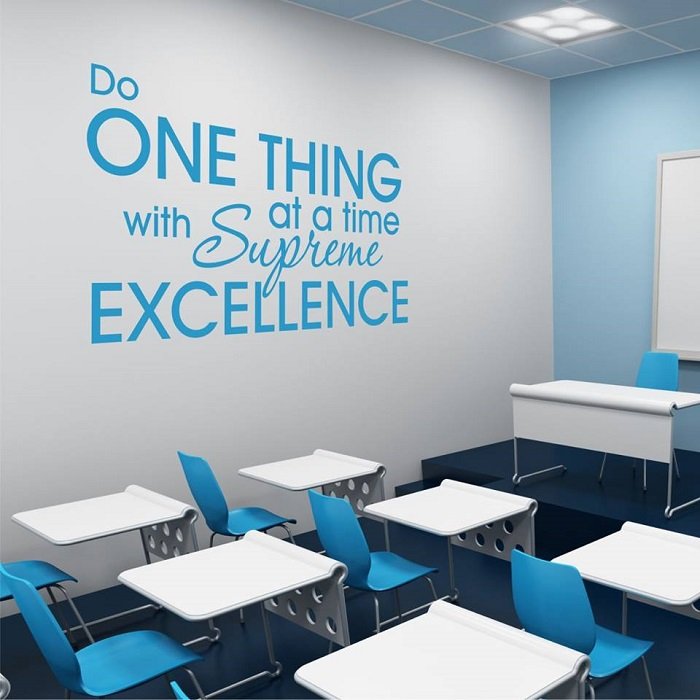 Be sure to reach out and let us know how we can help your business today!